Preschool is the best time to introduce your child to the idea of what a school is like. Not only that, preschool also helps your child to develop certain skills and abilities in a fun filled and playful environment. This will help him or her to adjust and blend in a school like environment – an environment completely different from home. It teaches the child to get along with other children his or her age. The child also learns how to communicate properly, make friends, etc.
Preschool education Singapore concentrates on an all round development of the child. The basic areas of development are listed below.
Language Development – This is an effort in improving the vocabulary of your child. The child would learn to hold proper conversations with other children and adults using a larger variety of words. Identifying different sounds and names is also an integral part of this area of development.
Expressional Development – The child is taught and encouraged to express himself or herself more and in different ways. This area also deals with teaching the child how to follow directions. The children also learn how to express themselves through creativity – artwork, games, etc.
Social and Emotional Development – It is important that the children build relationships with the people around them and learn the need for social communication. The children should also be able to convey their needs or problems. Being able to express a variety of emotions is also very important.
Brain Power Development – A preschooler is taught how to carry out certain activities independently. He or she is also inculcated with the habit of having a longer attention span. Learning certain new habits and showing curiosity about unknown things are some other things that come under the purview of brain power development.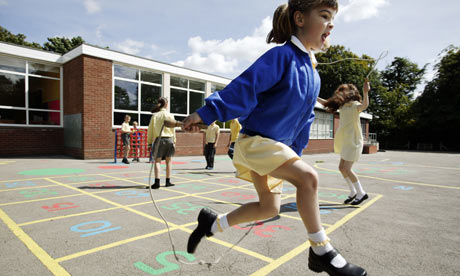 Cognitive Development – This area is solely concerned with getting the children into the habit of understanding and identifying numbers, letters, colors and shapes. The children take part in teacher led activities. They also learn the difference between the left and the right.
Physical Development – The children are encouraged to actively participate in various physical activities. Playing around gives them a sense of freedom and happiness that may be absent for some children during class based activities. It makes it easier for the children to bond with their peers thereby helping them to understand the idea of friendship.